Most men usually do have skin problems. They are the people who stay out the whole day for work. The sun radiations and dust affect their skin too much. Thus that causes acne, pimples, dry skin, and dull complexion. Additionally, men also do not care too much about their skin. They do not follow a skincare routine. They also do not carry a healthy diet while at work. Thus they face dull skin problems. Hence we have mentioned some easy home remedies for whitening skin for men.
1. Turmeric scrub
Turmeric is an anti-agent and anti-bacterial item. It helps in whitening skin and healing clogged pores. You can use it with lemon, as lemon contains vitamin C. Vitamin C also gives a glowing complexion to your skin. Mix 1 tablespoon of both items, scrub it on your face for 10 minutes, rinse it with a suitable face wash, and repeat the process three times a week.
2. Aloe Vera whitening skin mask
Natural Aloe Vera jell extracted from the plant is very essential. Aloe Vera is also an antioxidant and contains healing properties. It helps the skin to keep soft, moisturized, and glowing. Aloe Vera gives whitening skin as it removes all the impurities and heals the pores from the surface of the skin. Thus apply Aloe Vera jell with lemon juice or directly on your skin and wash after leaving it for 15 to 20 minutes.
3. Papaya face pack
Papaya fruit is said to be the most beneficial ingredient for skin whitening. The papaya contains enzymes that help the skin to exfoliate and take out all the impurities. It gives a soft and glowing effect to your skin. Take the mashed papaya along with lemon or orange juice as both contains vitamin C. Apply is face pack for 20 minutes after a couple of days regularly.
4. Coffee scrub for whitening skin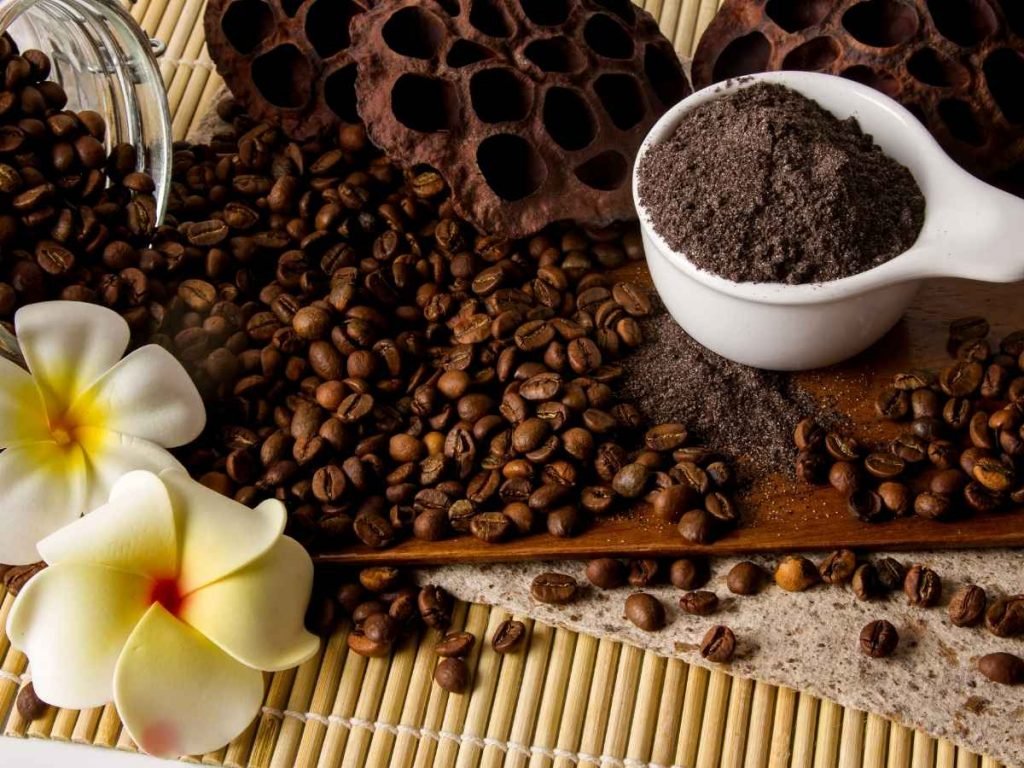 Coffee is an antioxidant agent in nature. It contains caffeic acid which helps to cure acne and eczema. It also gives a bright effect to the skin. Make a scrub by mixing a tablespoon of coffee and honey, which is also an anti-bacterial agent. Scrub this pack on your skin for 10 minutes almost three days a week. It will definitely give you a whitening skin result.