Do you know the benefits of turmeric? If you don't, it is time to use it for your skincare. Your skin longs for good food which you provide with total care. Homemade remedies are the best solution to all skin problems because they are natural and do not harm the skin after some time. Turmeric is an antiseptic and anti-agent component. It heals wounds, cures allergic reactions, treats acne breakouts, reduces inflammation and redness, and lessens irritation. Thus if you are facing any skin problem, do use turmeric for the treatment. Here we have mentioned some amazing face packs and remedies that help you secure healthy skin.
1. Honey and Turmeric
Both these natural ingredients are highly beneficial. Honey is also an antioxidant and antiseptic item; it cures acne-prone and moisturizes the skin. Thus use honey in skin remedies to treat acne, rashes, and pimples. Take one tablespoon of turmeric and honey, make a pack and apply it on the affected area. Leave it for 15 minutes and rinse it with a gentle cleanser. Try to repeat this remedy for almost three days a week.
2. Yogurt
Yogurt is not only good for your health but also your skin. It contains probiotics and calcium that treat your skin from dryness and roughness. Yogurt works as a natural lotion and moisturizer. Do use yogurt for about two tablespoons and turmeric for about one tablespoon to make a face pack. Apply the pack all over the face and leave it for 10 to 15 minutes. Thus use this remedy after one day for moisturized and soft skin.
3. Lemon
The best remedy for brightening and reducing dark spots. Lemon is a skin-lightening agent and also a good source of Vitamin C. Mix one tablespoon of lemon and turmeric and massages it on your face. Let it stay for 10 minutes and wash your face with a gentle soap. It will remove all of the impurities from your skin and gives a glowing effect. Thus follow this remedy almost two times a week.
4. Egg yolk with Turmeric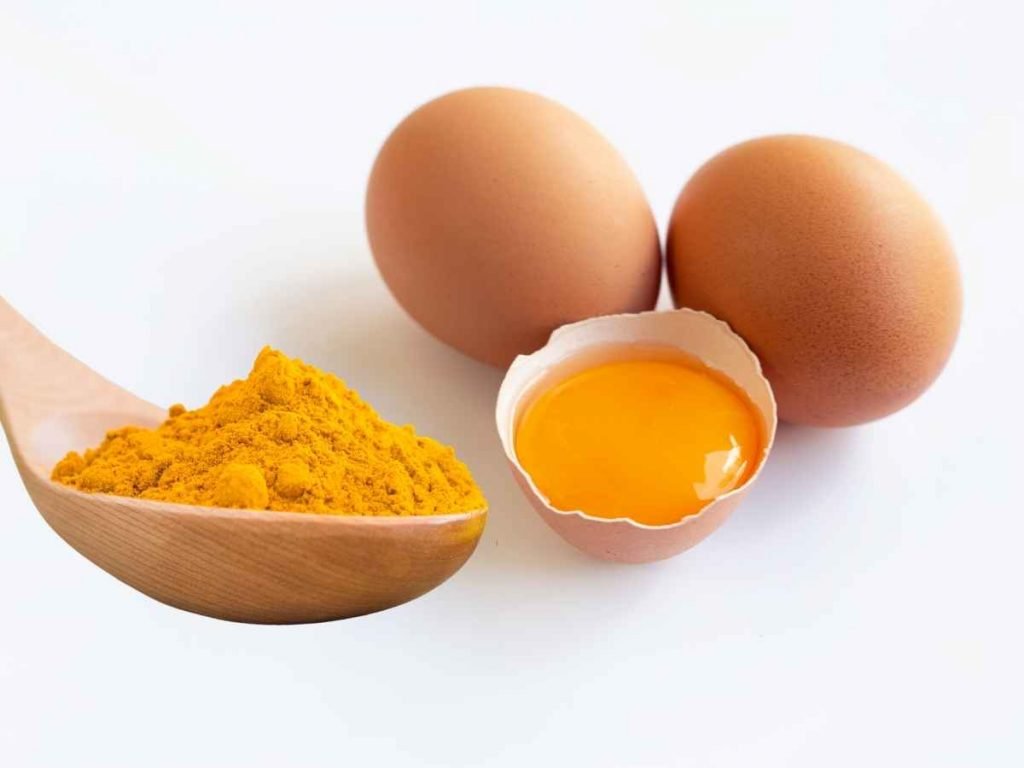 If you wanted to protect your skin from premature aging, try this remedy. Eggs are rich in protein and egg yolk contains fatty acids. It helps in tightening the skin and moisturize it. Mix one egg yolk and half a tablespoon of turmeric, make a mask apply it for 15 to 20 minutes once a week. However it will help you tackle wrinkles and aging.